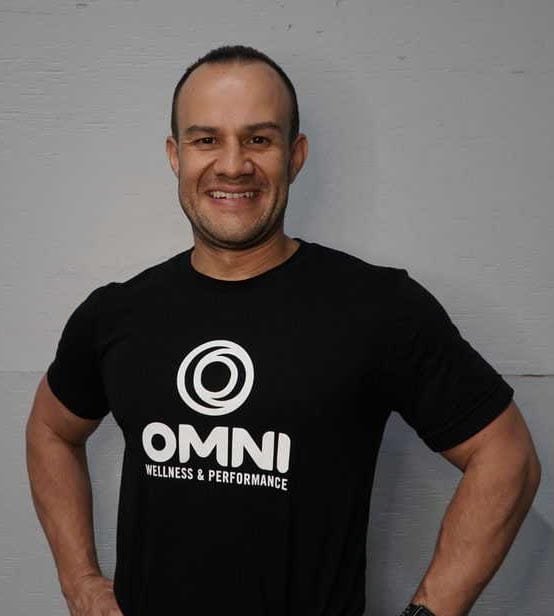 Owner and Founder of Omni Wellness & Performance
How Much Does Hip Pain Prevent You From Doing the Things You Enjoy?
You'd like to regain your self-assurance and mobility so you can finally get out there and enjoy life again without being limited by your hip pain. Those who can identify with this will want to read on to see why Omni Wellness & Performance is the optimal course of action…
Don't compromise your preferred way of life for issues that are easily resolved.
You've had enough of being disappointed and irritated. In the hopes that the discomfort would go away on its own and you may resume your active lifestyle, a hold has been placed on it.
But it still continues. Your life continues to be impacted by the agony.
You're trying to find a fix.
We're happy you're here and eager to assist if you can relate.
The BEST treatment for your hip discomfort is Omni Wellness & Performance.
It's time for US to assist YOU in returning to the way of life you adore, free from constraints.
We are aware of how discouraging it can be to live an active lifestyle while dealing with hip discomfort.
You have objectives you want to accomplish, but your progress is being hampered by hip pain.
Since hip pain began interfering with your daily life, you have had to cut back on these pursuits.
This is not an acceptable way to live.
We recognize the significance of an active lifestyle for someone like you.
Running, cycling, or going to the gym is your getaway; it helps you concentrate and gives you time to yourself.
Or, it allows you to interact with a gym companion.
But you've been missing out ever since your hip trouble.
…while you rest at home, hoping the pain will go away.
You're losing faith in your skills, so you want to do something about the pain in your hip.
We can help with that.
We help you get back to the gym without pain or worry at Omni Wellness & Performance.
We help you get your LIFE back.
We help you reach your goals, get rid of pain, and get better at what you do.
Would you like to know more?
Find out if we are available and how much it will cost.
Your daily life is controlled by hip pain, and you may not even realize it.
All of these solutions have the drawback of being transient.
If you use these, you will only find short-term fixes.
Maybe?
because the underlying issue is not being dealt with.
At Omni Wellness & Performance, we specialize in treating hip discomfort. In order to properly diagnose you and return you to an active lifestyle, we dig deep into the issue to determine what initially gave rise to this pain.
Here's the problem
Some individuals have been informed that their hip pain is simply brought on by an active lifestyle or is a natural part of getting older.
That is not accurate.
Your hip pain is a problem and an obstruction to your progress, and it is an issue that begs to be solved.
Hip pain is NOT normal, it's an issue — an issue we can fix.
How does Omni Wellness & Performance differ from the competition, you might be wondering?
Unlike the other men who tell you to, we don't…
We don't tell you to do these things because we don't provide short-term fixes.
At Omni Wellness & Performance, we get to the bottom of your hip pain and devise a real solution that works. We collaborate with you to achieve your objectives.
We put YOU first.
We want you to get back out there and live your life without pain.
We know you're a strong, active, confident, and empowered individual who is eager to resume an active lifestyle with no restrictions.
That is what we guarantee.
We understand that time is your most valuable resource, which is why we strive to assist patients like you in returning to their lives free of pain and restrictions.
You can be confident that we have your best interests in mind. We listen to YOU and YOUR goals, and our top priority is that you achieve them.
We aim to be a resource for Tulsa's community of coaches, athletes, trainers, and other active people. We take pride in never remaining stagnant, always striving to keep Tulsa healthy and pain-free.
That is exactly what we will do for you.
Let's work together to put an end to your hip pain.
Inquire about our pricing and availability today.
What Other People Just Like You Are Saying About Omni Wellness & Performance in Fairfax
"Omni Wellness has been an essential component of my son's development as a soccer player. His overall strength, agility and stamina has been significantly enhanced as a result of Jose's training. Jose offers extensive knowledge, ongoing support, and tailored workouts. Terrific training for any athlete."
"My athlete daughter has been working with Jose since June, you can see difference in her strength, the progress is incredible! She loves the training environment, and Jose's ability to change it up and keep challenging her. "
"Omni Wellness and Performance offered high quality training and was very flexible to my daughter's hectic schedule. We enjoy working with Jose and will continue to go back to Omni throughout her athletic career."