Omni Wellness & Performance is a pay-per-service practice we are Out-of-Network, however we will help you to file claims for reimbursement.
With our itemized receipt you may submit it to your health insurance company to file for reimbursement.
We can not determine the rate at which they will reimburse you, that is a conversation for you to have with your health insurance provider.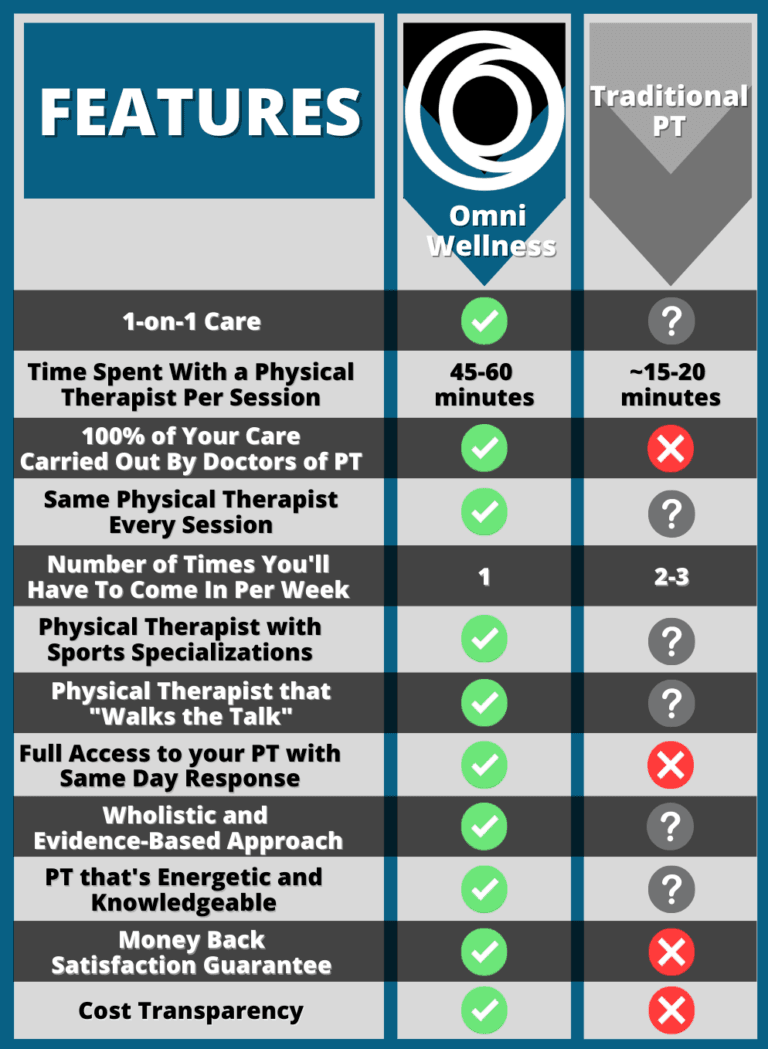 A type of savings account that lets you set aside money on a pre-tax basis to pay for qualified medical expenses. By using untaxed dollars in a Health Savings Account (HSA) to pay for deductibles, copayments, coinsurance, and some other expenses, you may be able to lower your overall health care costs. HSA funds generally may not be used to pay premiums.
If you have a HSA or FSA account we are also able to provide you an itemized receipt for reimbursement as well.
What is FSA?
A Flexible Spending Account (also known as a flexible spending arrangement) is a special account you put money into that you use to pay for certain out-of-pocket health care costs.
You don't pay taxes on this money. This means you'll save an amount equal to the taxes you would have paid on the money you set aside.
Employers may make contributions to your FSA, but aren't required to.
If you have a HSA or FSA account we are also able to provide you an itemized receipt for reimbursement as well.
Will my health insurance cover massage therapy?
Truth is some will and some will not.
Here are some questions to ask your health insurance provider:
What rate of reimbursement do I have with my plan?
You don't have to sacrifice the game you love over problems that can be fixed.
Sincerely,
Jose Chacon, LPTA, LMT
Owner and Founder of Omni Wellness & Performance
What Other People Just Like You Are Saying About Omni Wellness & Performance In Fairfax
"Jose with Stretchmoves has been working with three of our family members over the past two years, my two daughters starting at age 12 and 16 and myself. He has helped us work through so many issues with muscle, joint and other body pain due to sports and general life activities. During the sessions, he clearly explains what he's found and why he is suggesting certain movements and performing specific stretches. We have felt immediate improvement and significant reduction in pain from just the initial session. My daughters and I have remarked that walking out of a session we feel an inch taller and are pain-free. Jose also leaves us with a plan and exercises to work on outside of his sessions for continued improvement. He has a true skill for finding out how to help each one of us and making us feel so much better! "
I began working with Jose at Stretch Moves due to back pain, poor posture and limited flexibility. During our sessions Jose works not only on stretching, but also explains with clear knowledge the anatomy and physiology of how the body works, as well as ways to move in a functional and pain free manner (bending, reaching, getting in and out of bed, up and down from sitting, lifting, etc). Each session allows for time to assess current goals, ask questions, stretch and if needed utilize state of the art equipment to assist in movement, pain management and flexibility. Jose also gives suggestions and exercises to work on carry over at home. I highly recommend working with Jose. My pain management, posture, functional movement and flexibility have all improved since I began and I consider Stretch Moves sessions an integral part of my health and wellness program.